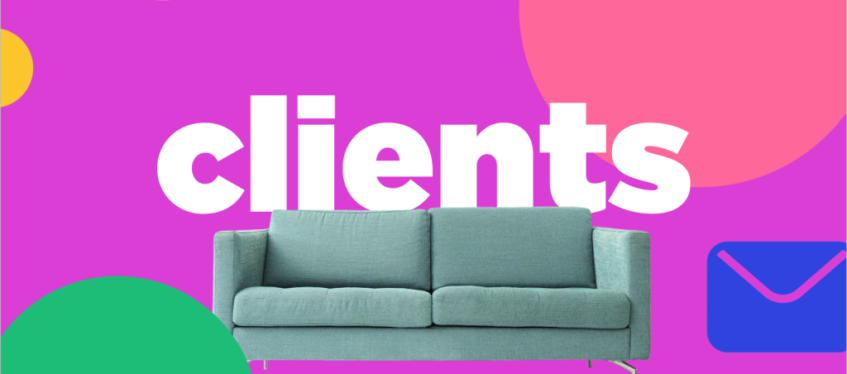 WAYS TO KEEP CLIENTS COMING BACK
Any business owner knows that drawing in new clients is essential to keeping the doors open, but what about keeping those clients coming back? That's where excellent customer service comes in. After all, repeat clients are the bread and butter of any freelance business, so how can you make sure that your clients are always happy with your work
FIRST, ALWAYS DELIVER ON YOUR PROMISES
If you say you're going to complete a project by a certain date, make sure you do everything in your power to meet that deadline.
One key way to keep clients coming back is to deliver high-quality work that meets their needs and expectations. This means being responsive to feedback, making revisions as needed and always putting your best foot forward.
SECOND, BE RESPONSIVE TO YOUR CLIENT'S NEEDS AND REQUESTS
If they need revisions, make the changes as quickly as possible. In addition, keeping your clients happy also requires maintaining open and honest communication. Let them know if there are any potential roadblocks or delays and be upfront about any changes to the scope of the project. By being honest and transparent, you'll build trust with your clients and set the foundation for a long-term relationship.
THIRD, ALWAYS BE PROFESSIONAL AND COURTEOUS
Even if the client is being difficult – by maintaining a positive attitude, you'll ensure that the client has a good experience working with you and is likely to come back for more work in the future.
Also, it's important to develop a personal relationship with clients. This can be done by taking the time to get to know them and their business, understanding their goals, challenges and providing tailored solutions.
Say thank you: A heartfelt thank you goes a long way. Whether it's a handwritten note or a simple e-mail, take the time to thank your clients for their business. Let them know that you're grateful for their patronage and that you look forward to working with them again in the future.
FINALLY, DON'T FORGET TO STAY IN TOUCH AFTER A PROJECT IS COMPLETE
Send the client a follow-up email or give them a call to see how they're doing. If you take care of your clients, they're sure to take care of you.
Of course, keeping clients coming back isn't just about providing good service – it's also about creating a positive experience from start to finish. This means having a professional website and portfolio, being prompt in your responses and providing helpful resources throughout the project.
Repeat clients are essential to maintaining a healthy freelance business so by taking care of your clients from start to finish – you'll ensure that they keep coming back for more.