What type of project do you need help with?
We'll partner with you to build a new product or redesign a marketing website while striving for tangible business outcomes
You have an existing website that is outdated or unusable and needs to be redesigned
Your site isn't actually doing anything for your business. & you want to optimize it for automated conversions.
You have a site that converts, but not enough people are seeing it. And you need way more qualified prospects
Go local, reach more targeted customers in your area with our Local Search Engine Optimization Services.
Most customers uses google maps to find nearby businesses, if you're not there you are missing opportunities.
Get your business listed on Google ,This way customers searching online are more likely to find your services.
Aerial photographs and 4K videos for weddings, businesses, surveying, real estate and more.
Promote your brand & get your message across. From promotional videos to music videos.
See your world from 400ft up? Whether it's your wedding, business or property, gain a new perspective on your project.
ADDITIONAL SERVICES
Project Roadmapping
When your project needs further definition, planning, before you engage on a large-scale redesign or development project.
Sometimes it can be difficult to understand the entire scope of your project upfront. This is especially true when bringing new products to market or on large-scale engagements.
Other times, you may just need a professional to look at your website or product, make observations, and suggest strategic improvements (without a major engagement).
In these cases, we suggest conducting a project roadmapping workshop where we can properly understand the scope of work, your business goals, and the target audience. From there, we'll make strategic recommendations and if needed, draft a formal project proposal for your consideration.
How It Works: We'll start with a detailed discovery questionnaire to understand the project, it's purpose, and what goals you're trying to achieve. We'll help distill your ideas down into a detailed project plan we can execute against.
ADDITIONAL SERVICES
Website Audit
Does this sound familiar? "I don't get enough client inquiries." "People come to my website, but they leave quickly without checking other pages." "I know my website is a mess, but I feel overwhelmed and I don't know how to fix it".
If you're on a tighter budget, we can review your website at a high level and document our suggestions for strategic improvement.
From there, you can have your internal team make the necessary changes, hire a freelancer to do the work, or even engage us on the project if the scope is large enough.
This is a great way to make sure make sure you're heading in the right direction without breaking the bank. You'll get our professional advice and insights completely documented within a few days.
How It Works: You'll provide us with access to your website (if it's not publicly accessible), tell us what problem areas you've identified, and what relevant user feedback you've received. We'll focus on those areas as we conduct our website audit service.
Optional Extras
On any given project, we can masterfully execute the following services and work with your team toward the best possible solution.
Responsive & Mobile-Friendly
Go to where your customers spend more time. Our web designs adapt to look great and work smoothly on any device.
Front-End Development
Build on a platform that's easy for you to update. We launch after extensive testing in simulated live environments.
Rush Project
In a hurry? We can usually finish building a website in 3-4 weeks, but if you have a tight deadline, We can help you meet it.
Website Optimization
Effective websites get visitors to take a specific action. We measure, test, and optimize your site for results.
Website Support
We'll help you keep your WordPress websiteand plugins updated, fix small problems, and make changes and improvements.
Google Analytics
Google Analytics integration with your website. To track site statistics and traffic sources. we can help you implement that
TESTIMONIALS
Client Success Stories
The clients we work with have the best experiences. We pride ourselves in making your life as easy as possible during the project.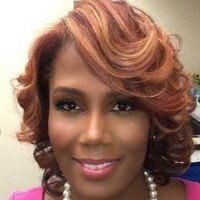 Azizzi Blissett
Life Coach @ The dream life Coach
"Worked with Kuda to give my site a facelift and he exceeded my expectations! Loved how easy it was working with him, he took my vision and gave me ways to make it bigger and better. He's a fantastic web designer – highly recommended!"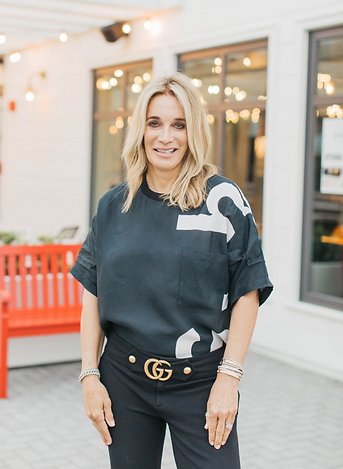 Beth Bradford
Owner & President at B2 and Company
It was a pleasant experience to work with Mr Kuda on designing, developing and rebranding a new website for our company. He showed real commitment and utmost integrity in the process of constructing our website