Website Advertising
We design stunning native apps that attract and retain users
What is the first thing customers do when looking for a service provider?
You search on Google.
This is exactly where the opportunity for companies lies.
Local SEO, short for local Search Engine Optimization, means optimizing your website so that your business ranks higher in Google. In contrast to classic search engine optimization, you have a local limitation. Companies such as law firms or tax offices have a local clientele and only need to be easy to find in Google within a city. 
Be perceived as a market leader
If you appear first in the search results, you will be perceived by potential customers as the market leader/best service provider.
Quality traffic
Visitors who searched for your service and then clicked through to your website have a high purchase intent.
Sustainability and consistency
Proper SEO is always sustainable and will bring constant visitors to your website in the long term.
Google My Business 
On-Page Optimization
Backlinks
User Behavior
Reviews
Industry Entries
Analysis
In the first step, We use the SEO factors to analyze your web presence and that of your competitors. We also track your current Google position.
Improvements​
Based on the information from the first step, We derive sensible and effective measures. If necessary, We can also implement the measures myself.
Result Control
After the improvements have been implemented, We will check your Google position again. In this way, an improvement can be documented objectively.
Increase in Organic Traffic
Increase in Mobile Traffic
Revenue Increase
Increase In Online Transactions
$300 – $500

Setup  Pricing 

$500 – $1000

Marketing  Base
More Customers 
More Security Though Consistent Request
Build A Simple Customer Acquisition System
WE'RE HERE TO HELP
Frequently Asked Questions
The clients we work with have the best experiences. We pride ourselves in making your life as easy as possible during the project.
How is the price determined?
On the one hand the price consists of my hourly rate and on the other hand the cost of the tools that we use.
What does Local SEO do for me?
Local SEO helps you get better found on Google for a local search. Customers will only visit your website if you are easy to find.
Do I have to pay Google money?
no Unfortunately, it is a common SEO myth that you have to pay Google money to get a better ranking. Google Ads (SEA) have nothing to do with search engine optimization (SEO)
Multiple company locations?
If you have several business locations or branches, you can also operate local search engine optimization. Each location is optimized individually.
For whom is local SEO suitable?
Local SEO is only suitable for businesses that have a location and have local customers. If you have customers throughout USA, you need "general" search engine optimization.
How long can you fly
The maximum flight time on a single battery in normal conditions is up-to 30 minutes. On average we fly up to 22 minutes before landing and changing the battery. We carry spare pre-charged batteries on each shoot. It only takes a few minutes to change the battery and get back in air. So we are able to fly all day with very little disruption.
The SEO on my site is fine. How much will a site cost to update, without changing the SEO?
SEO never ever simply remains fine and steady. The method that search engines use to rank sites is a process that changes. So, if you have a website that you've set up and left alone, the search engine ranking will have already changed, on its own. Making changes to your website will affect the SEO. Any new blog posts or basic content updates will affect the ranking. Not making any changes will affect ranking. Changes to performance will affect ranking. Changing the SEO is not something that is avoidable. Ranking sites involves arranging sites in order of which are most relevant to the search. Since new sites are being created all the time, that can also affect the overall ranking. In order to know what exactly SEO is even doing, it needs regular monitoring. If you're already regularly monitoring and adjusting your SEO to account for the changes mentioned above, then the SEO is changing anyway. SEO can be a great marketing tool but it's also helpful in understanding how visitors are interacting and responding to your content and messaging. It always important to keep under consideration while building a website. If you are tempted to ask a developer this question, it makes me wonder why? If you are asking to omit SEO, hoping to save some money on website development, that may not be the best way to do that. Instead, talk to your developer about you budget limits and your business needs. You can work together to create a complete solution that works within your limits. If you're concerned about increased traffic, that's really a separate concern that isn't controlled by SEO alone. We should discuss it and sort out what barriers are stopping you from positive growth.
TESTIMONIALS
What our clients have to say
We've partnered with some of the world's biggest brands to redesign complex web software that directly impacted thousands of users.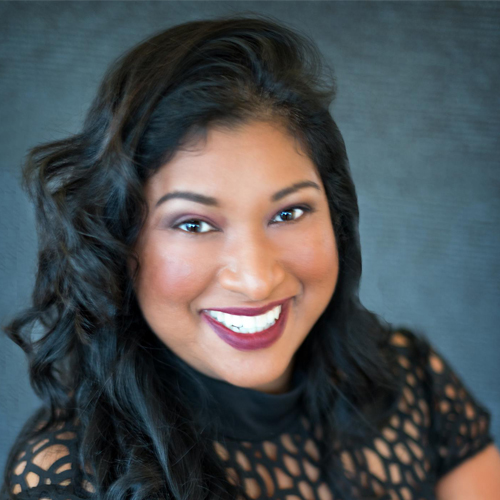 Kenise Entwaru
Speaker & Author at Kenise Etwaru
Kuda did great work on my website "
KeniseEtwaru
" . Every time he completed a deliverable, I became more excited about the launch of the site. He exceeded my expectations on both design and efficiency.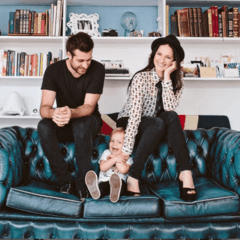 Samantha & Tony
Owners @ Maid In Black
KC is exceptionally talented and very well-versed in both design and web technologies. We highly recommend him as a standout creative talent knowing that he will be an asset to anyone he works with.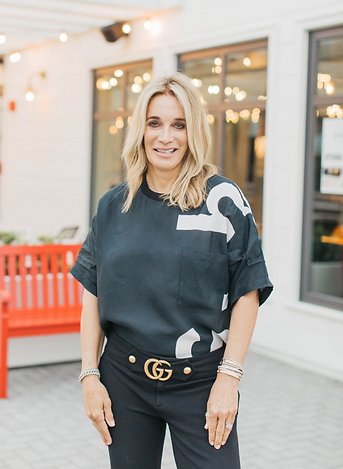 Beth Bradford
Owner & President at B2 and Company
It was a pleasant experience to work with Mr Kuda on designing, developing and rebranding a new website for our company. He showed real commitment and utmost integrity in the process of constructing our website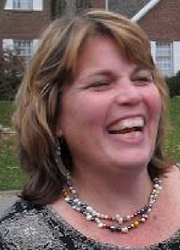 Lisa M Nehring
Founder @ True North Academy
We have work together with Mr. Kuda on our website development. Admired his methodical and organized way in handling our on-going development. He can definitely handle and delivery small or big project.