UX Design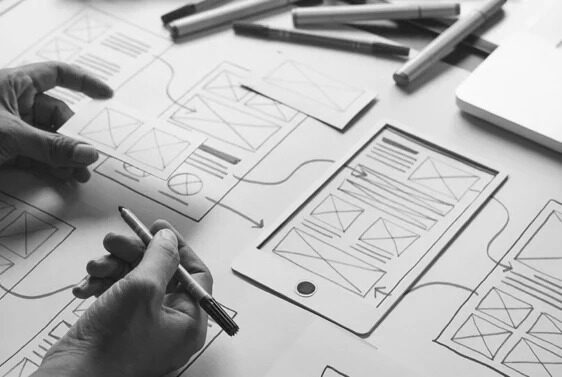 You'll start to get a real feel for what we're creating when you can interact with a prototype. It helps showcase the end to end flow for potential users and developers.
User Personas

I can help you craft relevant personas to provide you with a lens with which to evaluate design decisions.

This ensures you are creating a product that best caters for the behaviors and needs of your target audience.
User Journeys
By mapping key journeys and user needs, I can ensure your digital product is more relevant, rewarding and usable for your customers.
Wireframes
A wireframe illustrates content types, hierarchy and the intended functionality of a web-page or app.
They help stakeholders and digital design teams focus on a product's structure and functionality.  This saves time and money in the early stages of a project.